Custom Made Audio CDs
Ideal souvenirs and give-aways during weddings and other special occasions. It can be anything from a compilation of your favorite songs that you would like to share with your friends, or a slide show of your favorite photos.
Our audio CDs are playable on any audio CD player. You get guaranteed quality or your money back.
The CDs are packaged with slimline casing (your choice of color) a CD liner, and CD label. Finished packaging in a reusable snug plastic sleeve.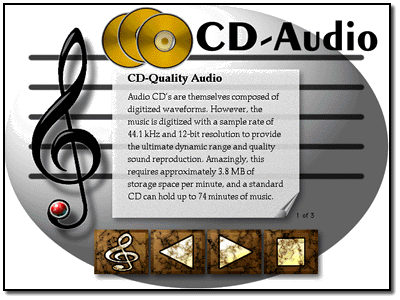 Our Packages:
Audio CD - DAT format* - 18 songs on CD playable in any audio cd player.
Cost is PHP50.00 per CD all inclusive, for orders of 100 CDs and more.
Cost is PHP75.00 per CD all inclusive, for orders of less than 100 CDs.
Audio CD - MP3 format* - PHP1.50 per song for a minimum of 50 songs.
Slideshow - VCD format - by arrangement
*Client must provide list of songs two weeks prior to delivery of finished product.