VQX SIGNVS is made up of people who believe the Internet should be plainly understandable to the newest newbie. We explain everything in the simplest language possible. Our dealings are all transparent. You will know exactly what you're spending for and we tell you the ways of how you can get the most out of your budget.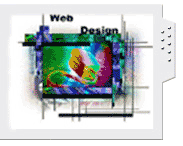 VQX SIGNVS Web Development
1508 Anastacio Street, Guadalupe Nuevo
Makati City, Philippines
Tel. +632 7509051

Who we are . . .
Vicki - has five years of project management under her belt. She's best in dealing with both clients and programmers. She will help sort your material as you prepare for your website, and advise you on the best way to present your stuff on the Internet.
Xavier - our resident computer genius. He can make pages fly, swim, do somersaults and slice potatoes for french fries all at the same time.
Purita - will keep in close touch with you, advising you of updates needed for your site, making sure that you know each and every detail that goes into your pages. She will make sure that your pages get maximum exposure by submitting them to the top search engines and company listings on the Internet.
Cris & Rowley - will design your site's eye-catching layout while seeing to it that users will have the easiest time learning what you have to offer.